When your website is struck with a Google penalty, your site will lose three things majorly – visibility, traffic and conversions; which is definitely bad for any business. So, it becomes a must to get the issue fixed. Fortunately, there are ways that you can follow to get your site back on track after getting hit by a Google penalty.
The recovery period may range from a few weeks to months; so its better to start the recovery plan as soon as possible. Hiring a suitable Google Penguin recovery services provider is yet another way to see improvements after your site is adversely affected by Penguin update.
As Penguin is about link spam related to inferior quality backlinks, excessive links with optimized anchor text and excessive link exchanges, you can follow steps mentioned below to have effective recovery from the penalty -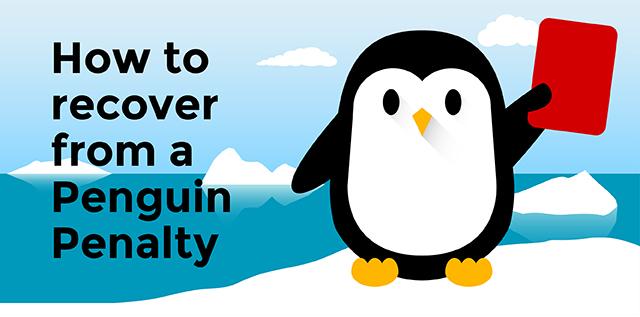 1. Create Complete Backlinks List – You can take help of two to three tools for this purpose. Extracting reports from different tools enables you cross-reference the collected data to verify its accuracy. Also, more is the data collected, more are the chances of not missing any links. Most tools available these days come with the export feature that makes it quite easier for you to create & maintain your spreadsheet of backlinks.
2. Analyze your Links Based on Quality – One of the reasons for being penalized may be several unnatural links pointing towards your site. However, this does not indicate that all of your links are bad. You need to identify the links coming from spam sites. Also check for links from non-indexed sites, blog networks, and untrustworthy sites and categorize the links as either "OK" or "not OK".

3. Maintain Track of the Links to be Removed – You must maintain a spreadsheet for the links that you want and the ones that you want to remove. It will ensure that you have a clean profile. Also include info like the URL, webmaster's contact info and the changes made to the link.
4. Connect with Webmasters – Once you are aware of the links to be removed, you should contact the Webmasters and ask them to remove the links. You may be surprised when you get relevant responses from the different webmasters. However, if at any point, you find that you are not getting the required responses, go for using the Google disavow tool. This is a really useful tool that will serve your purpose fully.