At any point of time when your website experiences a dip in rankings & website traffic, what's the first thought coming to your mind ? Its all about a Google penalty that you would be thinking of at the moment. Next, when you analyze & find out the penalty your website has encountered, you will discover that its low quality links that have let you down this time.
Being aware of the fact that Google Penguin relates to penalty for low quality links; you quickly formulate a Google Penguin recovery plan. At the same time, several other thoughts start troubling you. Stories of small business owners whose website got hit by Penguin few years ago but yet were unable to recover may severely affect your plans of actions if you don't have an expert by your side. Attempting to do it by yourself may lead your efforts unfruitful.
Is Recovering from Penguin Penalty Too Hard ?
Google Penguin recovery is not as hard as it seems. Despite putting up all efforts for recovery, you may realize that things are not working. So, what's causing your efforts to be unproductive ? You should be aware of the reasons that lead to failure of your Google Penguin recovery efforts. Following are some major reasons given below -
Proper link cleanup not done
Improper disavowing
Sufficient good links not available
Out of these the role & effect of improper disavowing is maximum compared to others. So, to ensure that you have done everything right, you need to ensure that disavowing is done in the correct manner. Let's take a look now at how disavowing can be done in the right manner.
Disavowing Links Correctly – Points to Consider..
When used precisely, the disavow tool can be a great help to enable your site recover from Google Penguin penalty. A cleaner approach to using it involves downloading all links to your site, followed by auditing & analyzing the data and finally creating a disavow file. Most common mistake occurs when you try uploading each individual link.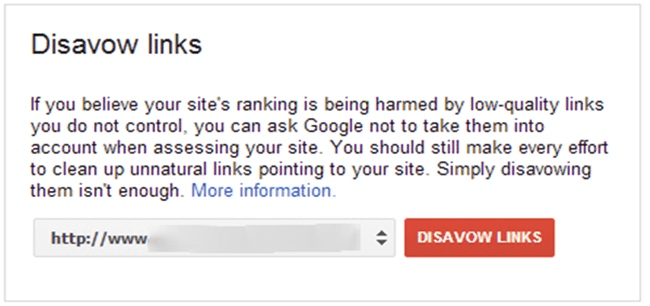 A better approach is to disavow at the domain level as it will put across the message to Google that you are reluctant to have any association with that particular domain. It would thus boost your site's credibility as well. Uploading the wrong file format may also break the process as you will constantly get the error message when you upload that incorrect file.
Also, despite the fact that the file is uploaded correctly, at times, issues may arise due to text editing software errors. So, its recommended to keep all points mentioned above in consideration while disavowing links.