Google is continuously striving to improve the experience of the Internet users. The mobile first index approach of Google has made the businesses to develop the mobile-friendly web presence in order to grab the eyeballs of the visitors. As Google is indexing responsive websites on the priority basis so it is the need of the time to maintain the mobile-friendly approach of your web presence to become a part of the ongoing competition in the online marketing industry. Seeking the help of a reputed mobile SEO company can lead to getting the Google oriented results.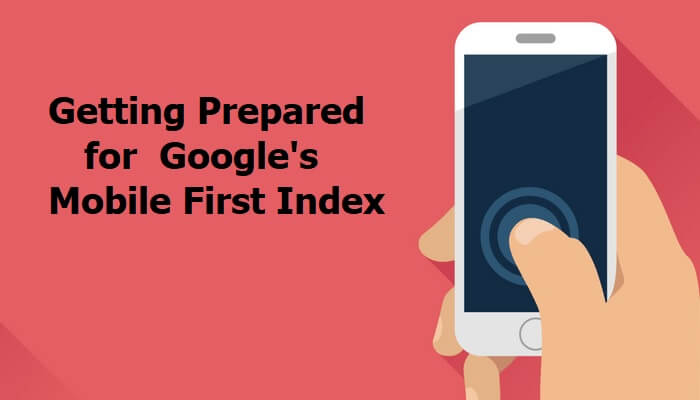 Analyze the Ground Report
You must ensure that you have a responsive website based on Google's guidelines. There are various suggestions by Google to optimize your ranking. Following them, you can alter the search result appearance of your business website.
What is Mobile Indexing?
Currently, Google has only one index which is based on desktop sites. Google saves the pages in its index which are then customized to serve the desktop browsing experience. As revealed in 2015, more searches are being done on the smartphones and people are preferring smartphones for online transactions, shopping, and browsing needs. Thus, Google is now focusing on creating an index that is optimized and customized for mobile browsing experience. Businesses are now getting more organic traffic through smartphones and tablets.
Being a business owner, you should consider optimizing your online presence as per the guidelines of the mobile-first index.
How is Content Being Affected?
The mobile-first index is going to affect the pages having a mobile version but they do not have the same content as having in their desktop versions. If the mobile version content does not include the desktop-based content then it will lag behind in the search results. However, if a business has only desktop pages, the content will rank if optimized properly and having a responsive website. This distinction needs to be understood from the perspective of the mobile-first index.
How to Develop Mobile Friendly Content?
Developing mobile content means to serve the desires of mobile users and delivering the desired content on the regular basis. The content should be serving the relevant needs of the targeted audiences. Serving the particular needs of specific audiences can boost ranking and results in improved ROI.
It's the time to hire the services of a reputed mobile SEO company so that your mobile content could be more optimized and appealing. The expert SEO professionals at SynapseInteractive can make your business lead amid the ongoing mobile first index preferences and you can get better traffic and conversions as well.