Traffic generation is highly important for the eCommerce businesses to gain large market share in the current competitive world. PPC is one of the effective strategies to generate the huge volume of traffic through a well-optimized ad. It sends direct traffic to the website and makes your business appear in top search results. PPC is a game-changing strategy in the digital marketing world that can improve your website traffic and bring good revenues to your business. Let's figure out some important aspects of PPC to boost the conversion.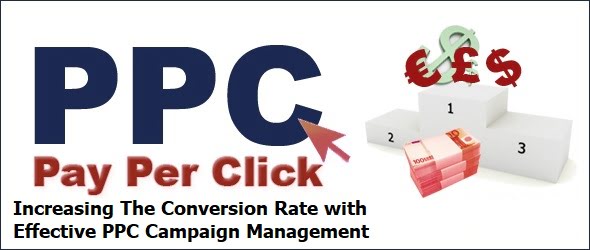 Track and Manage Your PPC Campaign to Get Most Out of Your PPC Campaign
With a PPC account, you can log in and easily track all the required stats pertaining to your ad performance. This will allow you to manage your cost-per-acquisition and conversion rate. From the business perspective, the lower the expense in bringing revenue, the better business performance is considered. But for this, you need to go for conversion rate optimization which can be done better by a reputed PPC company in India.
Target Potential Customers with your PPC Campaign
PPC is basically a way to display your ad in front of the audiences that search for the relevant keywords. Here if you have no specific audiences who are really interested in your products or offering, then conversion rates can be a little slow. But, PPC has other options there for you to get more conversions. In Google AdWords, you can upload the email list of your customers or targeted audiences who are really the potential customers. This data can be imported directly to your PPC campaign and you can easily target the potential customers, which will bring more conversions and sales for your business. With this, you can also target the people who have already purchased your products and are looking like audiences. This becomes the PPC remarketing methodology to boost the sales by alluring the existing customers.
Boost Your ROI with Dynamic Search Ads
Dynamic search ads, enable the ads to be represented based on the website content not only on the specific keywords. With dynamic search ads, there is no need of maintaining a keyword list and connect landing pages. PPC has many ways to improve your audience targeting and bring conversions.
Social Media Channel Integration
As we have figured out that how we can use our customer list for remarketing purpose and to reach to the potential customers. Now integrating our ads with social media channels could be an added advantage to grow our business reach and bring more converts.
There are various advanced PPC strategies which you can use for your paid campaign by hiring the services of a reputed PPC company in India and take your business to the new success height.