Facebook Attempts to Kill "Clickbait"
According to a recent blog published by Facebook, it has plans to weed out "clickbaits". A Clickbaits are "headlines that encourage people to click to see more, without telling them much information about what they will see." Such posts naturally have the tendency to get more clicks and likes, thus get shown to more people.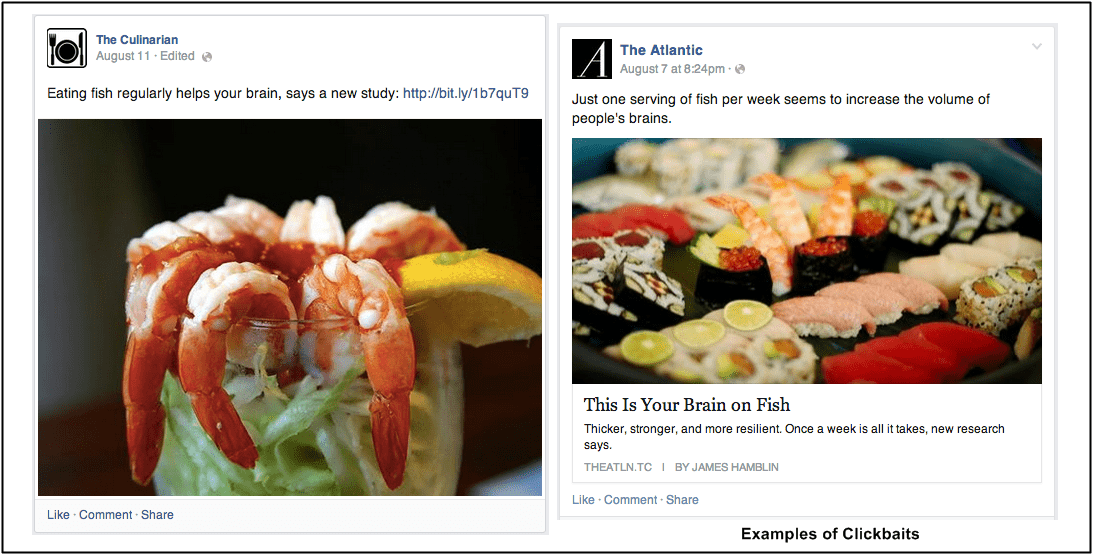 But it seems Facebook is not happy with such posts and are tweaking their algorithm to keep a check on them. And the social giant is doing it because they have received an enormous number of request from people using the platform across the globe, requesting to have a clean - junk free news feed. They are ceasing clickbaits as these posts can "drown out content from friends and pages that people really care about."
Experts believe that these changes will effect digital media companies big time, as they have been using Facebook as one of the most influential platforms to voice their locutions. Which inturn helped them to drive huge traffic to their sites. Surveys say, Facebook alone brought 23% of traffic in 2014 so far, which is huge in comparison to other platforms like Twitter and Pinterest which brought 1% and 5.7% of traffic respectively.
Facebook was working on making its news feed spam free for quite a long bow. In another recent blog, it has mentioned that it would appreciate if someone shares a link on the story, rather rather than in a photo caption.
More News ...