Germany vs Brazil turns out to be a Record Breaker for Twitter!
Germany's massive triumph over Brazil, with a difference of 7-1 goals in the semi-final, in nothing less than shocker for soccer enthusiasts around the globe, and was a BIG blow for Brazil fans. But this is not it; the game has left its mark on Socia Media as well, where there were as many as 35.6 million Tweets send on Twitter!! This has beat the previous record of 24.9 million Tweets set by the Super Bowl earlier this tear.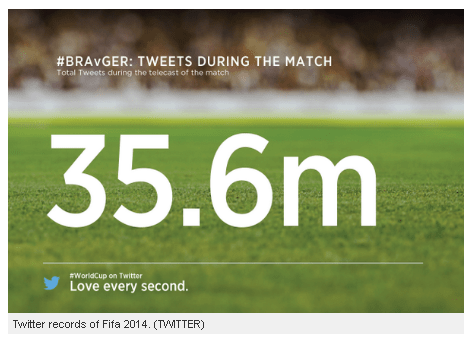 Germany's fifth goal, scored by Sami Khedira, itself was Twitter record breaker, serving the match with 580,166 Tweets per minute. Looking into the records, In the year 2012, Twitter experienced 80,000 tweets per minute on Usain Bolt's gold-medal stunt of 200 meter sprint; while Barack Obama's Democratic National Convention acceptance speech earned it 58,726 Tweets a minute. 2013 was of no exception as well, counting 268,000 tweets a minute on Super Bowl. But highest Tweet count was owned by Miley Cyrus on her performance at MTV VMAs.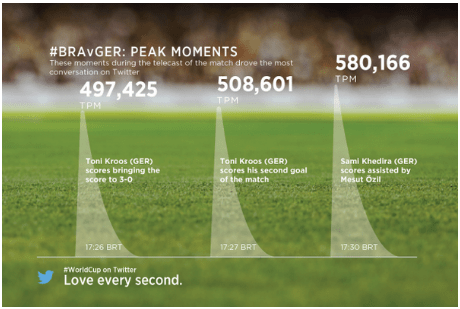 Alongside, Twitter has revealed a "heat map" showing how the Brazil vs Germany match contend out on the social network, tracking Tweets mentioning key terms that were popular around the game. This tracking report shows that Miroslav Klose was the most mentioned player on this network.
Although Brazil faced one of the most humiliating defeats in recent times, but their consolation prize comes as a new record on the microblogging site, becoming a part of history, for some good reasons at last!
More News ...