Brand reputation is essential to its survival. These days where social media is so prevalent, brands need to be conscious of their online reputation. Brand reputation management has become important to give your business a competitive edge.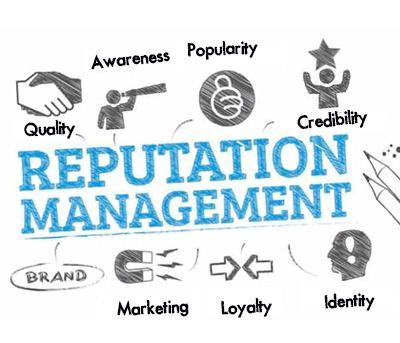 Tips for Brand Reputation Management:
Regardless of the social media platform you choose for your business, Below mentioned rules in your strategy will held you succeed:
1. Stay focused: This is important to define your target audience first and then focus on your social media efforts targeting these audiences. Additionally, try to find out the interests, behavior and demographics of your target audience.

2. Stay authentic: Social media is a tool that let the brands engage with their target audience. So, don't consider it as a marketing platform, realize you are communicating to your customers in real life.
3. Stay meaningful: Whatever content you share on social profiles of your brand must be valuable and meaningful to your target audience. Otherwise there is no reason that anyone world engage with what you share.
4. Be aware: Always keep an eye to the conversations happening over different social networking sites about your brand and your industry. This will help you in developing a robust social media strategy for your brand.
Choose the right social media platforms for your brand:
Before you start developing a strategy for social media, choosing the right social media channels for your brand is important. Pick the social media platforms where you think your target audience lies,
For example, if your business process is B2B, LinkedIn can bring in more benefits for your business than Facebook & Twitter. LinkedIn features like groups let you to engage with specific industry professionals.
Create conversations
Social media today is used by many brands to establish a strong relationship with their target customers. Sharing unique and valuable content to users helps a lot in brand reputation management.
Start blogging
A blog has several benefits for a brand. An official blog for your brand will build your profile as an industry leader. Through blogs you can share information about your product or services with your customers. Blogs are also recommended from SEO perspective and can drive more traffic to your website.
All in all, social media is undoubtedly an excellent tool for brand reputation management as well as engage with your customers and build your business' credibility.