Voice search has become the trend of modern SEO world. The fast, convenient and easy to search approach has made this feature demanding among the audiences. New technological advancements such as Siri and Cortana have made voice search features more interesting and reliable. Now, the digital marketing professionals are adopting myriad ways to customize their SEO strategies as per the demand of the voice search technologies.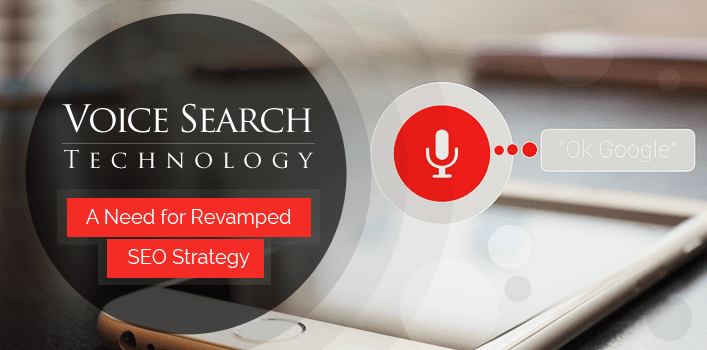 In this blog, we are going to discuss the various ways - how SEO strategies can be improved to serve this new smart trend effectively.
Use Of Natural Speech Patterns
When a person looks for something in the online mode, he or she has some different tone when compared to writing the desired search. For voice search and SEO, it has become essential to consider the users' natural speech patterns. Voice query research tool like Rank Tracker is helping in picking up the speech quirks. Online content related to your business must be in the context of voice search so that it can serve both audiences, conventional searches and voice searches. Conversational tone as per the nuances of everyday language should be preferred to make the content speech friendly.
Long-tail Keywords
In the current scenario, short tail keywords are becoming irrelevant and keyword patterns are getting defined as per the user behavior and the trending set of words. In the case of voice search, conversational and long tail voice searches are being used to boost the SEO performance. The keywords should be product describing and a set of proper phrases or sentences. The keyword should consist the more demanding feature or most precious advantage associated with the product you are going to offer.
Even More Emphasis On Mobile
Most of the audiences prefer voice search over the mobile devices. For a solid SEO strategy, it becomes essential to optimize the content of the website and make it mobile friendly. Avoiding flash, making the resources crawlable, optimizing page load speed by compressing images, developing responsive websites are some of the essentials, if you want to get the attention of the voice searchers.
Provide Context with Schema Markup
Schema Markup is an HTML add-on that helps the search engines in understanding the context of your content. It improves the ranking of the web content in normal searches and it also becomes more relevant in displaying the specific queries in search results over voice search.
Optimize Your Site's Microdata
You should make sure that your website's microdata is managed properly XML Sitemaps and brick and mortar locations should be easily readable to search engines so that visitors could get the relevant results over the voice searches.
SynapseInteractive, which is a leading digital marketing company can offer you the most advanced Mobile SEO services to amplify your business to a next level.