The world famous and topmost search engine, Google has always been fast on penalizing those activities that appear violation of search engine guidelines. Recently, Google has taken into notice complaints of pointless and manipulated mobile redirects. In the official blog post, Google has globally announced the relentless punishment for irrelevant and disingenuous mobile based redirects.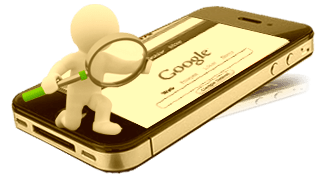 Google's Strict Warning Against Unwanted Mobile Redirects
The king of the search engines, Google permits webmasters to redirect a desktop page to a mobile page with minimum change in content. Desktop page usually comprises a lot of images, text content and user friendly navigation system. Google provides some power to the webmaster, and so they can customize the content for mobile users. But, if it finds irrelevant for users, then Google can show their red flag.
As per the Google, optimizing content in the minimum space of a smartphone screen can be a daunting task. You need to do more modifications in the website images to optimize the content for mobile websites, or you might want to save and store your website's menu in a navigation drawer to make mobile browsing easier and effective. If you are able to implement it adequately, then customization of mobile based website for the user friendly purpose can be understood very easily by search engines. But this approach does not follow the propagated guidelines of Google.

The condition is also equivalent when it comes to mobile-only redirect. Redirecting mobile users to enhance their mobile experience is always appreciable. But, redirecting the mobile users in a surreptitious manner to a different content is never good and also breach the Google's webmaster guidelines.
Search engine Google admits, if the website is hacked, then a desktop page of a responsive website may be seen navigating to an irrelevant mobile page. However, you are still responsible for your site, and that's why search engine will issue a manual action. But, when it is happened unintentionally, Google recommends a warning to list with the Google Search Console. There are some ways to be notified such issues:
Check, if your regular and esteemed users are complaining

Constant monitoring your users in your site's analytics data
Hire professionals from Leading SEO organization
There are various organizations for Mobile SEO in India. The professionals at Mobile SEO agencies have better experience, and they also armed with all the nuts and bolts of Mobile SEO optimization. Highly professional experts utilize their innovative ideas, and also update themselves from all the happenings of the Mobile SEO world. So, if you have any concern regarding mobile SEO services, you must hire the professionals from Mobile SEO India.